6 Possible Post-Joint Replacement Surgery Issues and How To Treat Them.

include "header.inc";?>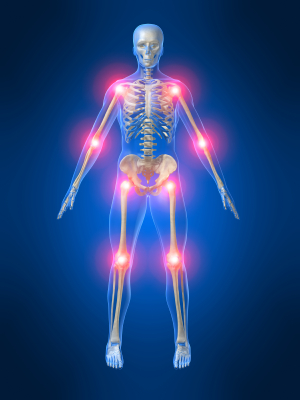 Joint replacement surgery can change the life of a patient suffering from joint problems. While the surgery itself is fairly straightforward, there are, as would be expected with any surgery, complications. In this article, we shall briefly overview the common complications seen with any type of joint replacement surgery, referring to specific complications related to specific joint replacement surgeries where relevant.
Possible Complications
Bleeding and Bruising

This is a common complication following surgery. A small amount of blood might ooze out of the stitches and can form clots. Also, a small amount of bruising is common. Blood may accumulate under the skin - this is called a hematoma.

This complication is particularly common in patients who have previously been on blood thinning medication such as Aspirin and Clopidogrel. Bleeding usually settles down within a few days, and bruising and hematomas completely disappear eventually.

Wear and Tear

This is extremely common and occurs over a long period of time, spanning years in most cases. It happens secondary to regular joint usage, and can take place prematurely in patients who do not take care of their joint.

Dislocation

This is usually seen in total hip replacements. It occurs as patients are either unable to balance on their new joint or place too much stress on it too quickly after surgery. A dislocated replaced joint may require repeat surgery.

Infection

This is a well-recognized complication, though it falls at the bottom end of the scale of commonality. It occurs due to either poor surgical technique or poor personal hygiene after the surgery, often in the immediate post-operative period. Patients can prevent infections by keeping the surgical site clean. If, however, infections still occur, patients can be treated with antibiotics.

Pulmonary Embolism

This is basically the formation of a clot in the lung. Pulmonary embolism can cause sudden onset of breathlessness and chest pain, and it is a common post-operative complication. All patients who require surgery are usually started on low doses of Heparin (in the form of injections) to keep the blood thin and to prevent this complication. However, if a pulmonary embolism does develop, patients will require treatment with blood thinning agents like Warfarin.

Loosening of the Replacement Joint

This complication is similar to dislocation, but not as severe. It can be seen in both hip and knee replacement surgeries, and may on occasion require revision of the joint.
include "copyfooter.inc";?>